Fence Post Rammer Hire Worcester – Fencing Solutions
Fencing Solutions operate throughout the Midlands installing Domestic and Commercial Security Fencing and Garden Fencing Solutions.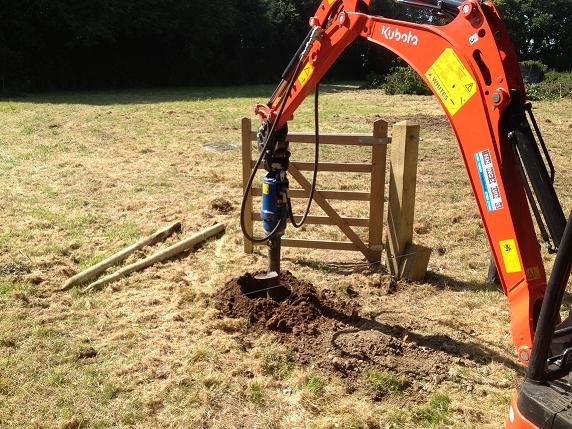 As part of our wide range of services we are now making available for hire our Post Rammer and Post Borer.
The Post Rammer and Borer makes extremely light work of Farm fencing, perimeter fencing or whatever shape of suitable fencing  job you have. Whether you have a commercial requirement or need to keep your smallholding livestock from wandering off your land, we are available to hire on an hourly / daily basis.
To enquire about our rates or for more information simply fill out the enquiry form or call us now on 01905 748856 or 07808 273405
Fencing Solutions Post Hammer / Borer. Borer Attachment excavates post holes with ease…
If you would like to watch the full video of the post hammer in action please view below. Video supplied courtesy of the manufacturer, Exac-One